"While I was driving a truck, every time a big shiny car drove by it started me sort of day-dreaming. I always felt that someday, somehow, something would happen to change everything for me. I would daydream about how it would be." - Elvis Presley
The 1970s Elvis's Cadillacs
Click on the thumbnails to view in full size.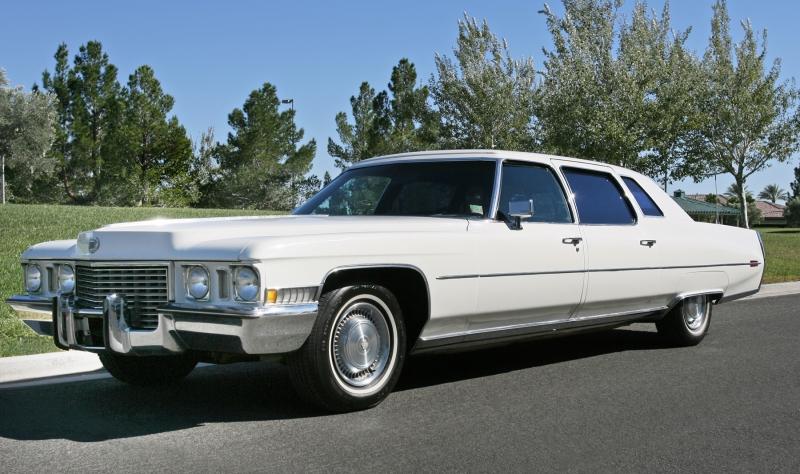 This white 70th anniversary white Cadillac Fleetwood 75 series limousine (VIN 6F23R2Q211200) was purchased and driven by Elvis Presley on October 6th, 1972. The interior is a combination of black vinyl with cloth including the extra jump seat in the rear for Elvis' Memphis Mafia to sit. In addition to the rear jump seat is a full bar with a brass plaque that reads "Custom made for Elvis Presley 70th anniversary edition." The 472 C.I. engine produces 375 horsepower. Elvis gifted this vehicle to his uncle Vester in October 1975.
It was sold by Julien's Live auction December 6th 2013 for $96,000. The sale including photos of Elvis driving the vehicle as well as copies of the original Tennessee title and registration in Elvis Presley's name and a copy of the affidavit gifting the vehicle to Vester Presley.