This two tone maroon and silver car with wire wheels, chrome grille, built in CB radio and white leather interior was the last car that Elvis owned. It is a 1977 model Cadillac Seville (manufactured in October 1976) and sold to Elvis in December 1976. Formerly it was stated here that upon Elvis' untimely death in August 1977, this car was gifted (by Vernon Presley) to Ginger Alden, Elvis' fiance at the time. This was correct, however in Ginger Alden's 2014 book "Elvis and Ginger" she states that Elvis gave her this car (late in 1976) after having originally bought the car for his father, but he did not have any use for it. It was still in Elvis' name at the time of his death in August 1977, but Elvis ' dad Vernon then transferred the title to Ginger.

In June 1994 it was sold at the Butterfield and Butterfield auction in Las Vegas for $101,500.

Offered on eBay Australia in November 2008, the car was then owned by Australian entertainer Greg Page of the Wiggles. Page owns the fourth largest collection of Elvis memorabilia in the world. As well as this Cadillac, his collection includes Elvis' personal and movie clothing, marriage certificate, guitar, piano, and original TCB Band necklaces. In 2008 the collection, reportedly worth $1.5 million, was housed in a museum in Parkes, New South Wales, Australia.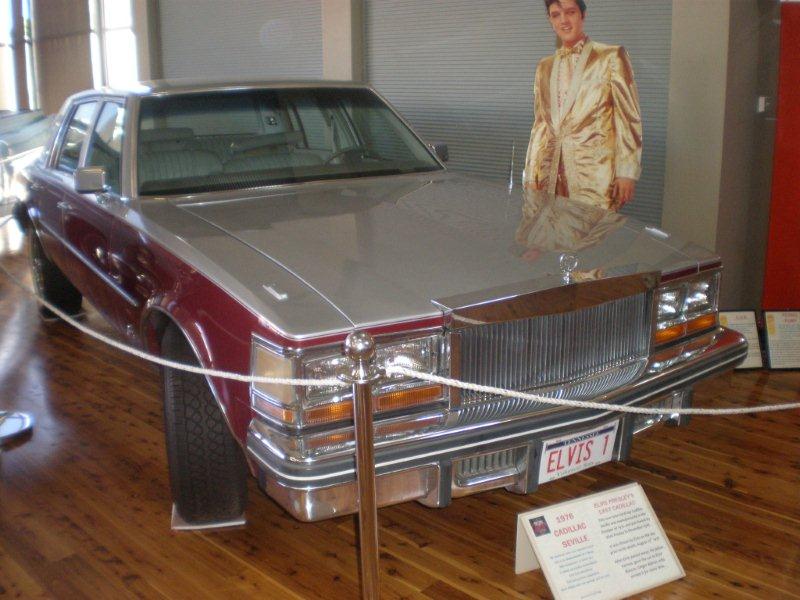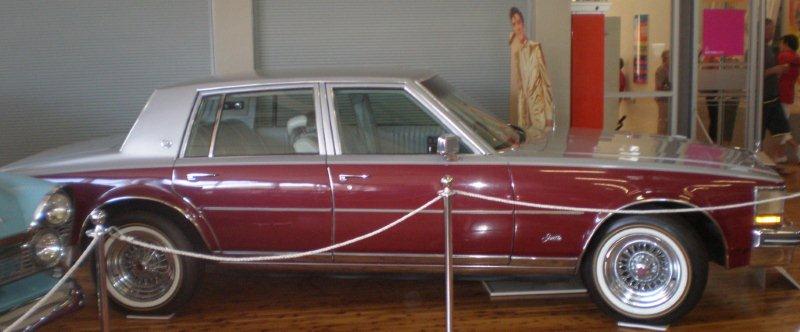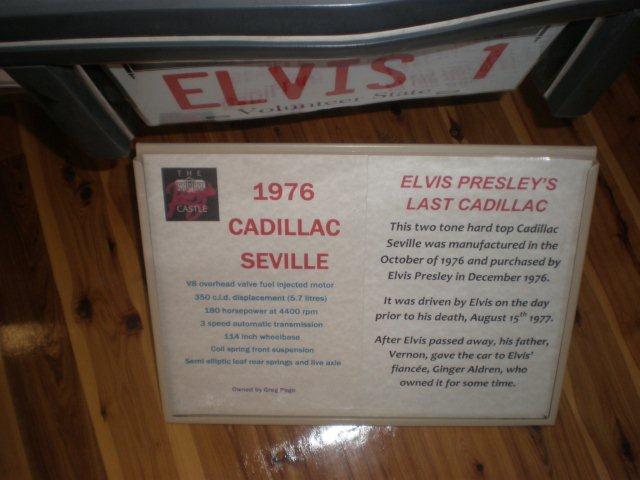 (c) Allan Levinson. Parkes, NSW, Ausralia (January 2012)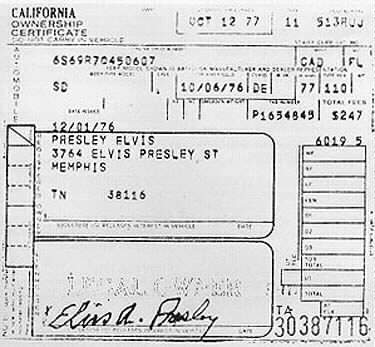 In August 2014 Greg Page sold it at the Auction at Graceland for US$81,250 to an English buyer, Elvis fan Suzannah Horn. The car now has it's own website www.elvispresleycadillac.com and is on loan to the Beaulieu Museum in England.

(c) Tees Events Ltd.