This black Sedan de Ville was purchased new by Elvis on 7th July, 1971 (VIN #683491Q108826) for his Aunt Delta Mae Biggs who lived at Graceland. It was also used on many occasions by Elvis and his entourage. On 22nd September, 1974, the car was given by Elvis as a gift to the parents of his girlfriend, Linda Thompson. The car was kept by the Thompsons until 8th July, 1981, when it was purchased by Wolfgang, a German investor, and taken on a tour through Europe.

On August 25th, 1992 the car was auctioned in London for 50 thousand pounds, but it is not clear if the car was sold or not.

On October 31, 1993 the car was back in the USA and ready for another auction. As reported by the News Press, on November 2, 1993, Jack Jackson of Tampa, Florida was the highest bidder at just $26,000. However, Mr Jackson died in a plane crash shortly after. The car was then sent to Palm Springs, California for auction and a business woman from Las Vegas, Nevada purchased it and kept it in her garage.

In 1997 the National Missing Childrens Locate Center Inc, Portland, Oregon heard it was for sale. Home Owners Long Distance then purchased the car and donated it to the NMCLC to raise funds. The raffle was launched on 8th January, 1997 and drawn one year later in Memphis on 8th January, 1998. The lucky new owner, Sandra H. Lango of Waterbury CT sold it in 2003. The new owner tried unsuccessfully to sell it on eBay.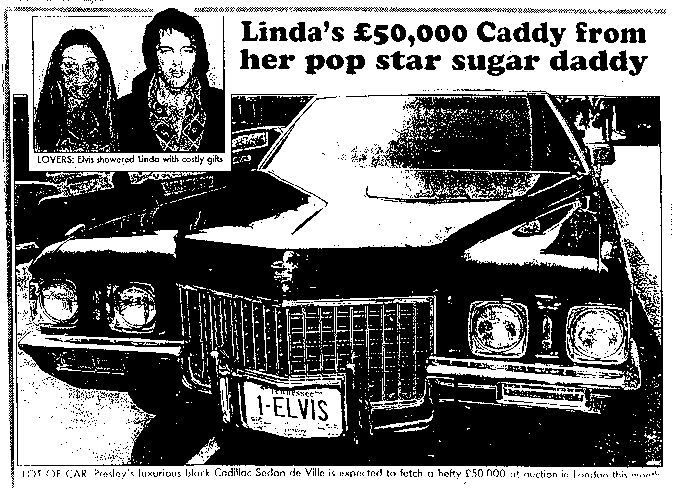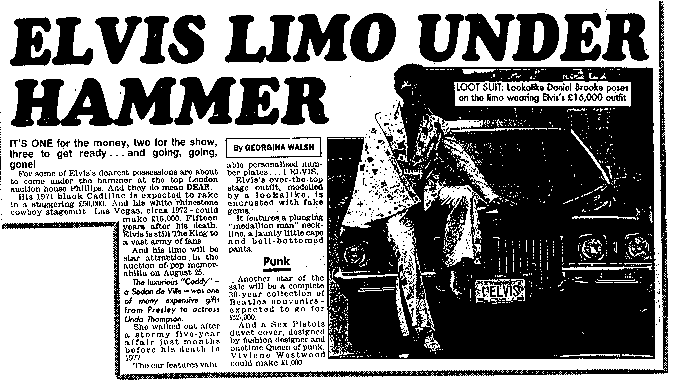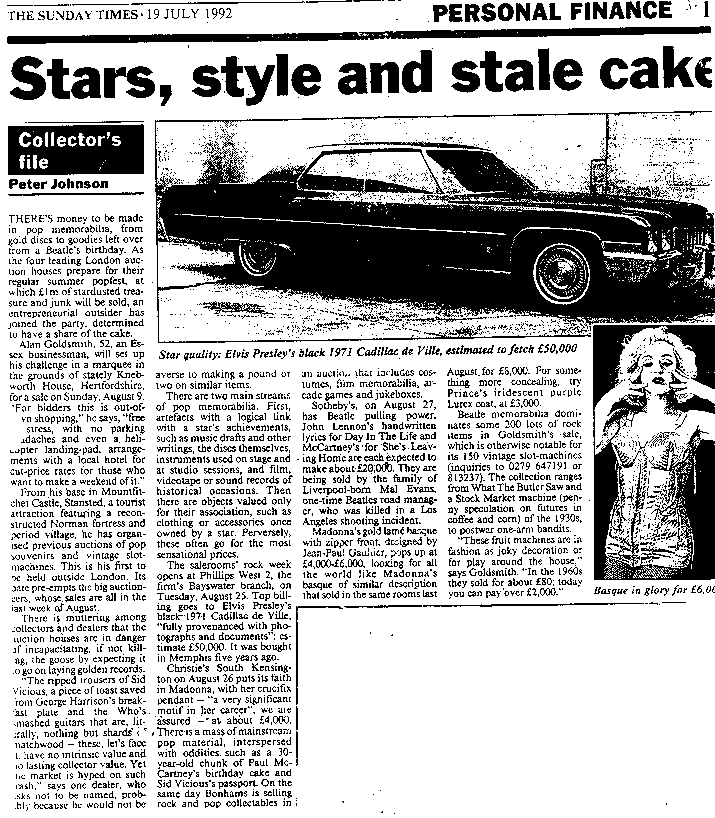 (1992) London newspaper articles